Conversational Capacity
by Craig Weber
Conversational Capacity isn't just another aspect of effective teamwork—it defines it. A team that cannot talk about its most pressing issues isn't really a team at all. It's just a group of people that can't work together effectively when it counts.
Buy the Book
What people are saying:

"Every business school in the world should assign Conversational Capacity as required reading."
"Craig Weber has a gift for connecting what it means to build healthy relationships with the nuts and bolts of running an organization."
"Practical, effective, proven communication tools to get to the heart of issues and build team resilience."
Influence In Action
by Craig Weber
This book is a both deeper dive into the subject of conversational capacity and a workbook designed to help you build your conversational capacity while you're doing meaningful work in your team, organization, or community.
Buy the Book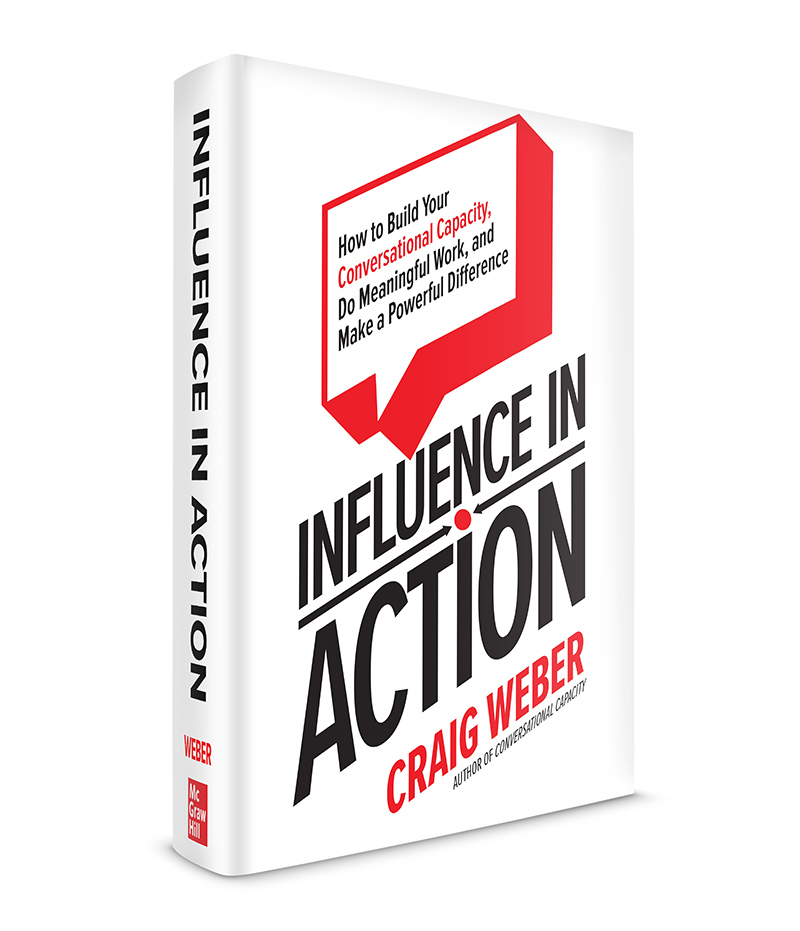 What people are saying:

"Craig Weber has done it again. Following up on his first book, Conversational Capacity, Weber reminds us that conversation is perhaps the most powerful tool we have at our disposal in creating positive relationships and productive teams."
"These are exciting and compelling ideas that you can use immediately to be a force for good and a dynamic change agent in business, government, or community life."