This book is a both deeper dive into the subject of conversational capacity and a workbook designed to help you build your conversational capacity while you're doing meaningful work in your team, organization, or community.
It'll help you:
Make any meeting, team, project, or conversation smarter than it would be without you.
Exert greater influence and help good ideas get the traction they deserve.
Remain levelheaded and learning-focused in frenzied circumstances that cause most people to shut down or go ballistic.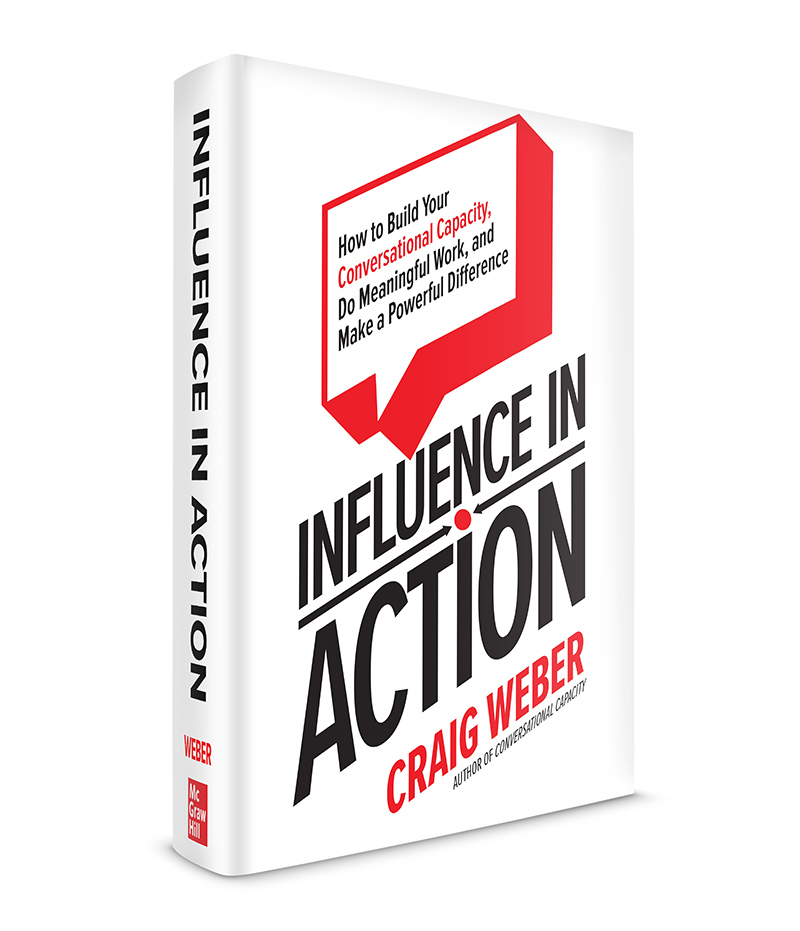 Click here for a free download of the Introduction
Craig Weber makes a convincing case that the most important skill we can cultivate as leaders—the most game-changing, life-changing, world-changing thing we can learn—is the ability to have better conversations in difficult circumstances. Then he shows us how to do it.
Craig Weber has done it again. Following up on his first book, Conversational Capacity, Weber reminds us that conversation is perhaps the most powerful tool we have at our disposal in creating positive relationships and productive teams.
These are exciting and compelling ideas that you can use immediately to be a force for good and a dynamic change agent in business, government, or community life.