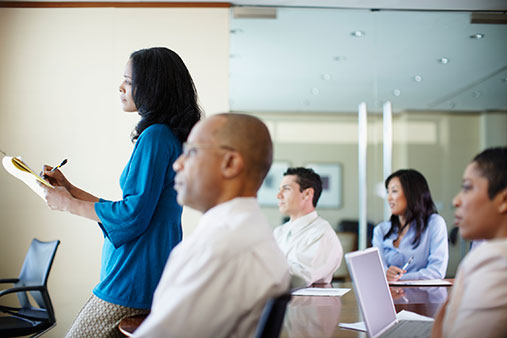 Workshop Description
When the world changes in profound and unfamiliar ways, leaders and their organizations are forced to scramble in response. To respond in an agile and effective way, they need the ability to shift their thinking to fit the new problem rather than interpret the new problem to fit their old thinking. That's a challenge in its own right, but the work doesn't stop there. They next need the ability to change their processes and behaviors so they align with this new thinking. Facilitating the adaptive learning required to do all this is a core leadership challenge. It's hard work. In this interactive workshop members will gain practical strategies and skills for how to build teams, projects, and organizations that can perform this work in a highly effective way – even under intense pressure. To do this there are 6 interdependent factors they need to get right:
Accurately identify the type of problem you're facing.
Effectively frame both the challenge and the response.
Establish a clear and robust decision-making process.
Run tighter, more disciplined meetings.
Foster genuine and meaningful engagement at every level of the organization.
To perform these activities effectively, you must increase your conversational capacity and that of your team.
Value to Participants
More than just interesting ideas, members will get concrete advice and the skills to make that advice useful. Drawing on 25 years of consulting experience around the world with all manner of organizations and teams – and building on research in leadership studies, business management, psychology, and neuroscience – this workshop will show participants how to build healthier, more adaptive teams and working relationships. Highly practical, the ideas have been tested and refined in a host of tough organizational settings. They work.
Key Takeaways
More specifically, participants will learn to
Improve how their people work together and communicate when facing tough situations and difficult issues.
Exert their authority in a way that elevates rather than degrades the performance of their team – especially in high-stress circumstances.
Help everyone on their team bring their A-game to the challenges at hand.
Create more alignment in their organizations by getting everyone on the same page about what they are working together to achieve and how they'll work together to achieve it.
Run more focused and impactful meetings that people are eager to attend.
Improve both the quality and the speed of decision-making.
Increase the effectiveness of other critical activities like solving problems, implementing strategy, resolving conflicts, and managing change.
Each participant will create a unique Application Plan for their team or organization.
Want to Learn More?
To learn more, or to schedule a workshop for your organization, send us an email.